---
Dr. Shauna Moore Reynolds
ED.D., LCPC-S, LPC, NCC, ACS
Director and Supervisor
Dr. Shauna Moore Reynolds is the founder and Executive Director of SMR Counseling Services. SMR Counseling Services was created to serve the needs of those who desire professional therapy outside traditional appointment hours and settings, late evenings, Saturday, Sunday, by phone, online and home visits.
Learn More About Dr.Shauna



Dr. Suzan Francis
ED.D., LCPC
Group Supervisor
Dr. Francis conducts group supervision for the clinicians of SMR Counseling Services. Dr. Francis is a Licensed Clinical Professional Counselor and a 22-year veteran of the United States Air Force whose passion is to provide mental and emotional restoration, empower, and assist you to regain your strength and identity, your voice, and your passion for living displaced as a result of fear and anxiety, low-self-esteem, physical, emotional, and sexual abuse/violence, depression, and grief. Learn More About Dr. Francis
---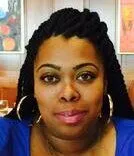 Dr. Brandy Carter, Marriage & Family Therapist
Are you looking to take a step forward to you and your partner's personal wellness? Well, you've come to the right place. I offer my clients a nonjudgmental, tranquil, inviting and safe space to share ideas and communicate openly. Together we can explore, observe and gain a deeper understanding of yourself as well as your partner. Our time together should be interactive and collaborative. It is important that we build a strong therapeutic relationship that creates trust so our work together can be effective.
Learn More About Dr. Brandy Carter

Dr. Raylene Ross, PhD, NCC, LGPC, LPCA, CHWC
Life can be challenging at times, and sometimes you feel there's no end in sight. Trust me; I get it. If you're looking for a personal mental trainer to empower, support, and facilitate you along your journey towards a positive change, here I am. I am passionate about working with young adults and professionals to address performance anxiety, imposter syndrome and general issues surrounding confidence and self-esteem. My experience as an athlete, athletic coach, mental performance coach and counselor to student athletes paired with extensive knowledge, education and research within the mental health field empowers clients to overcome mental barriers that stand in the way of their performance,
success and life satisfaction. Learn More About Dr. Ross
Breanna Coleman, M.S., LCPC, NCC
When your negative thoughts take over, what do you do? Do you find yourself anxious, depressed, and struggling with your self-esteem or confidence? Or maybe the negative thoughts about your worth, appearance and mistakes consume you until it feels like it's hard to function? Navigating negative thought patterns that cause pain can seem overwhelming, and it may feel like nobody around you understands. Working with your goals in this safe, supportive atmosphere, I can help you identify the negative thoughts and beliefs that lead to anxiety, depression and low self-esteem.
Learn More About Breanna Coleman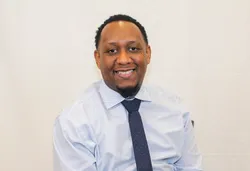 O'Brien Wimbish, Pastoral Counselor, M.A., LGPC
Has your life been completely shattered? Do you want to begin to pick up the pieces but have no idea where to start? You cannot believe that someone you love, someone you trust, some you give your all to would cause you so much pain. You continue to play over and over again different scenarios of where the relationship went wrong or think about how stupid you were for all the things you did to keep the relationship. My work as a therapist is to empower you to use the spirit within you, to overcome the shame, pain, and fear caused by your relationship. Learn More About O'Brien Wimbish
Cherese Carter, M.A., LCPC, LPC

Cherese Carter is a Licensed Clinical Professional Counselor in the state of Maryland and a Licensed Professional Counselor in the state of Pennsylvania. Mrs. Carter's goal is to help her clients shift from merely existing to living their best life . She specializes in helping anxious and overwhelmed teens, young adults and high-achieving women overcome anxiety , silence their inner critic, and build lasting self-confidence . Mrs. Carter is also a Christian and supports clients who request to incorporate faith into their sessions. Learn More About Cherese Carter
Do you often find yourself feeling overwhelmed by life events? Have you lost interest in things that once brought you joy? Are you struggling with constant negative thoughts that keep you from moving forward? If so, come talk to me. Together, we can work on strategies that allow you to address the causes of your difficulties. In treatment, I am able to meet clients where they are and help them get to where they want to be in life. I have experience working with children, adolescents, and adults who have emotional disorders as a result of traumatic life events.
Learn More About Indya Walker
Are you looking for ways to cope and deal with your day-to-day stressor? Are you tired of feeling hindered by anxiety, depression symptoms, or self-image? Maybe you have a child that you want to find ways to communicate with. Well, I am here to assist. I will do what is best for every client, creating an empathetic, easy-going atmosphere where I can approach your needs with an open mind. Using therapeutic techniques we will address nervousness, anxiety, self-worth, and isolation. Together, we will explore past experiences that made you who you are today, gain better understanding, and skills to cope with life stressors. Your growth will be something to be proud of! Learn More About Keyana Graham
---
Caroline Hughes, Clinical Intern
"Taking the first step can be difficult and I am here to support your needs. Do you often feel anxious or depressed? Do you want to make changes, but don't know where to begin? My goal is to help you overcome the challenges you're facing by working together. It is important to me that you are involved in the process and learning how to reach your own set goals." Learn More About Caroline Hughes

Lisette Montalvo, Clinical Intern

Feeling stuck? Alone? Experiencing anxiety, depression, or low self-esteem? These uncomfortable feelings are natural, but you don't have to walk the path on your own. Having someone listen, and help you reflect on your journey can provide many positive benefits including insight, hope, and security. An empathetic and compassionate person, Lisette believes in walking alongside her clients, aiming to help find coping techniques, identify their stressors, and find peace along the way. Learn More About Lisette Montalvo